General Membership Meetings:
· January 28, 2015
· February 26, 2015
· March 26, 2015
· April 30, 2015
· June 25, 2015
· July 23, 2015
· August 27, 2015
· September 24, 2015
· October 29, 2015
· November 26, 2015
· December 3, 2015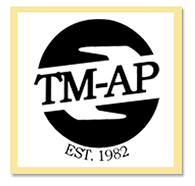 TAX MANAGEMENT ASSOCIATION OF THE PHILIPPINES, INC.
August General Membership Meeting
August 27, 2015
11:30 am to 2:00 pm
Bahia Room, Hotel Intercontinental Manila
2015 TMAP Summer Outreach Project
On May 30, 2015, TMAP, in partnership with the Climb Against Cancer, Tarlac Mountaineering Club and the Storytelling Project, held its summer outreach project with students and teachers of Burog and San Martin elementary schools, Bamban, Tarlac.
TMAP, Other Business Groups and Joint Foreign Chambers Proposed Changes to TIMTA
TMAP, together with Philippine Business Groups and Joint Foreign Chambers (PBG-JFC) submitted a position paper to lawmakers, to suggest changes to the proposed Tax Incentives Management and Transparency Act (TIMTA) or House Bill 2492 and Senate Bill 2669.
Debriefing on eBIR forms in April GMM
On April 23, 2015, TMAP invited Hon. Nelson M. Aspe, Deputy Commissioner of the Bureau of Internal Revenue (BIR), and Mr. Bill Gardner, Chief of Party, DAI - Facilitating Public Investment (a USAID-funded organization) as panelists in a Round Table Discussion on the mandatory use of on-line eBIRForms.
AOTCA International Convention in October 2015
The 2015 Asia-Oceania Tax Consultants' Association (AOTCA) international conference will be hosted by the Japan Federation of Certified Public Tax Accountants' (CPTAs) Associations. It will be held from October 14-16, 2015, in Osaka, Japan.
Copyright 2015 TMAP |Tax Management Association of the Philippines, Inc.
Website powered by: Pinoys Interactive