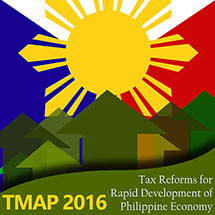 INDUCTION OF THE 2016 TMAP OFFICERS AND DIRECTORS
AND GENERAL MEMBERSHIP MEETING
January 28 2016, 11pm
Legaspi 1 Ballroom, Makati Diamond Residences
Legazpi Street, Legaspi Village, Makati City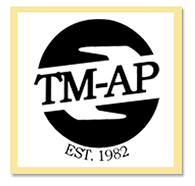 TAX MANAGEMENT ASSOCIATION OF THE PHILIPPINES, INC.
Discussion of Ownership Requirement for Nationalized Businesses in July GMM
For the July General Membership Meeting, TMAP invited Atty. Alexander B. Cabrera, Chairman of Isla Lipana & Co., as its guest speaker. Atty. Cabrera discussed "Managing Philippine Investments and Issues".
COA Chairperson Aguinaldo Graces June GMM
With the recent unravelling of irregularities in the use of pork barrel funds, the role of the Commission on Audit for good governance cannot be undermined. To apprise members on the plans and projects of COA, TMAP invited the new COA Chairperson Michael G. Aguinaldo.
TMAP Starts Online Petition on Income Tax Reform
TMAP has launched a petition addressed to President Aquino to reconsider his position on income tax reform. The petition, which can be accessed at www.change.org, is worded as follows:
Taxpayers Urged to Join Black Payday Friday Protest
TMAP Statement on Income Tax Reform
The Tax Management Association of the Philippines (TMAP) believes that the advocacy for income tax reform is still much relevant with both the Executive and Legislative branches of government softening their stance on income tax reform.
TMAP Elects 2016 Officers and Board of Directors
TMAP elected its 2016 board of directors during its annual Christmas gathering on December 4, 2015. The fifteen-member board consists of the following:
• Benedict R. Tugonon - Quiazon Makalintal Barot Torres Ibarra & Sison
• Maria Lourdes P. Lim - Isla Lipana & Company
Twenty-two Organizations Issue Unity Statement on Income Tax Reform
On September 23, 2015, TMAP hosted a gathering of various groups pushing for income tax reform. A "unity statement" was issued to reiterate calls for Congress to immediately pass pending income tax proposals and to urge President Aquino to reconsider his stand and support the same.
AOTCA International Convention in October 2015
The 2015 Asia-Oceania Tax Consultants' Association (AOTCA) international conference will be hosted by the Japan Federation of Certified Public Tax Accountants' (CPTAs) Associations. It will be held from October 14-16, 2015, in Osaka, Japan.
Copyright 2016 TMAP |Tax Management Association of the Philippines, Inc.
Website powered by: Pinoys Interactive